In celebration of 35 years of Warlock's Triumph And Agony album, Doro Pesch will release Triumph And Agony Live in various formats, including CD, vinyl, cassette, DVD, Blu-ray, and a huge box set, on September 24 through Doro's own label, Rare Diamonds Productions.
Check out a performance video of the song "All We Are," taken from Triumph And Agony Live.
The Triumph And Agony artwork centers on Geoffrey Gillespie's famous original drawing of the "Warlock" embracing the blonde rock star.
Doro says: "The cover and the whole artwork including booklet and inlay are a combination of live shots and the amazing iconic Warlock paintings of my favorite artist, Geoffrey Gillespie, who did all the classic Doro / Warlock artworks. It worked out great. I am so happy with it."
Regarding Triumph And Agony Live, Doro says: "It's one of my favorite records we've ever done! It includes some of our big classic anthems like 'All We Are,' 'Für Immer' and 'I Rule The Ruins' as well as fan favorites like 'Metal Tango,' 'Three Minute Warning,' 'Kiss Of Death' and 'East Meets West,' not to forget headbanging album opener 'Touch Of Evil.' I'm super excited to let the fans hear and see it!
"It was always my dream to play the Triumph And Agony album in its entirety live," she adds. "The order of the tracks is different from the original album, but we're playing all ten songs in new, powerful versions. The first time we did it was at Sweden Rock followed by a big tour in the USA and Spain, and more large festival shows like Graspop and Norway Rock. It was fantastic. There was a killer atmosphere!"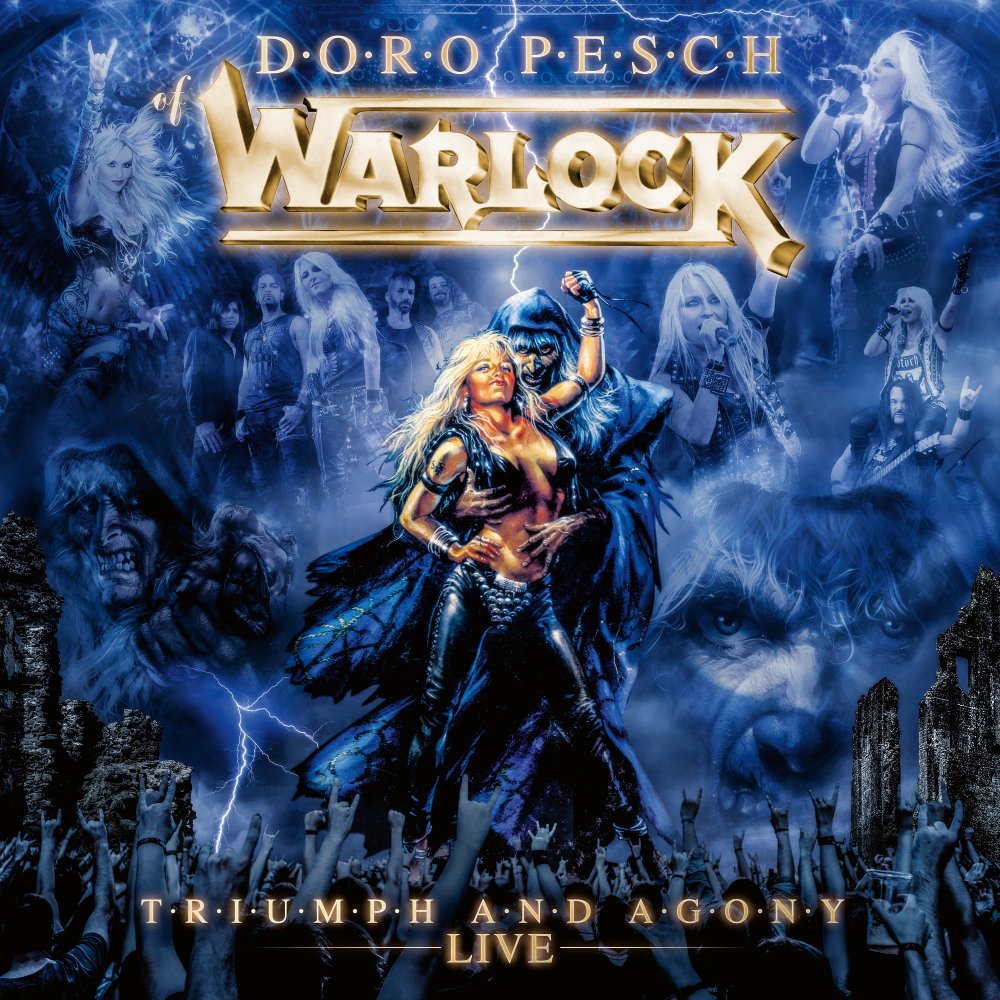 Triumph And Agony Live track listing:
01. Legacy (Intro)
02. Touch Of Evil
03. I Rule The Ruins
04. East Meets West
05. Three Minute Warning
06. Kiss Of Death
07. Für Immer
08. Cold, Cold World
09. Make Time For Love
10. Metal Tango
11. All We Are
This post first appeared on Rock Confidential.
Doro Releases "All We Are" Video From 'Triumph And Agony Live'