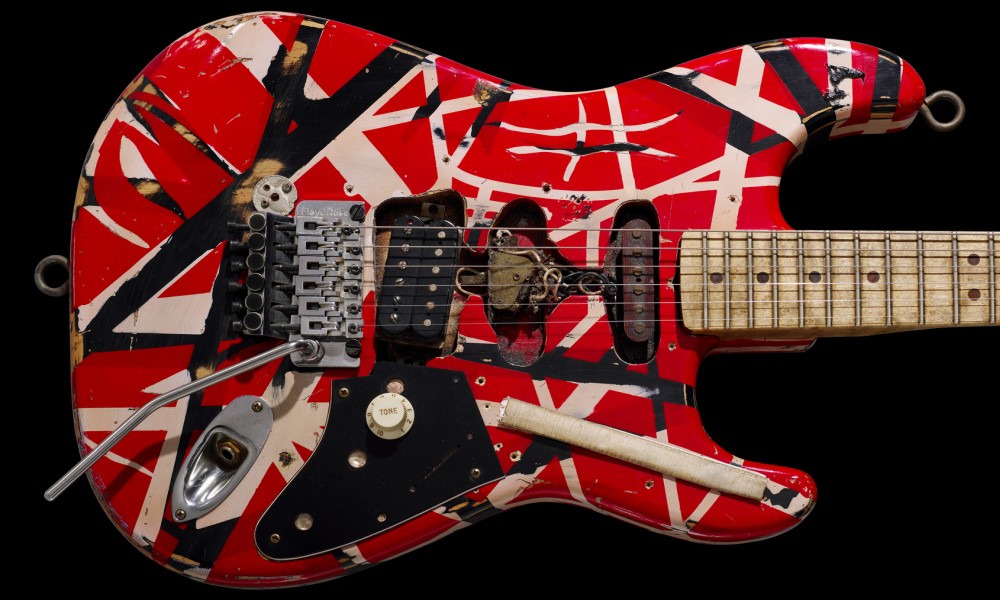 David Lee Roth has shared a new video in which he discusses how he was involved in the creation of the red, white and black striped pattern Eddie Van Halen made famous on his "Frankenstrat" guitar.
Roth recently released a painting called "Big Wave" on social media that many fans pointed out looked very similar to Eddie's iconic guitar.
"We've been getting a lot of cards and letters — digitally, so to speak — in regards to that there's similarities between my work and the stripes on Eddie's guitar, and that's because it's my work," Roth states at the beginning of the video.
Watch it here:

Check out more from Diamond Dave at his official YouTube channel.
This post first appeared on Rock Confidential.
Did David Lee Roth Design Eddie Van Halen's Famous Frankenstrat Guitar?